About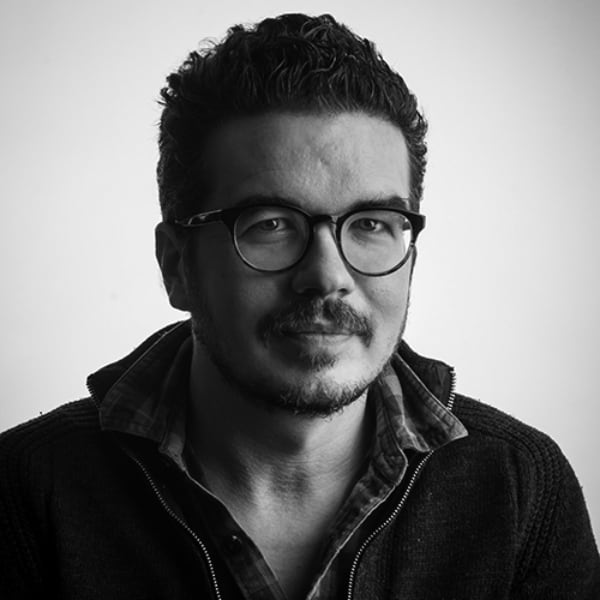 Digital Transformation Leader
I help businesses capture value by effecting change through digital transformation.
Strategic consulting
See the whole board. Develop a coherent product roadmap grounded in broad view market analysis. Design a platform of business enablement technologies that optimizes for agility. Know when to build, when to buy.
Tactical support
Accelerate productivity. Orient teams around iterative production lifecycles. Leverage subject matter expertise in systems integration and application development.
Software:

20 years

E-commerce:

15 years

Management:

10 years
Education:

BS, MA, MBA

Platforms:

M2, SPFY, BCOM

Location:

Austin, TX
Skills
Technical architecture 100%
Resume
MACH Advocacy
Partner with a commerce professional to future-proof enterprise technology and accelerate digital experiences. Learn more about MACH.
Case Study
A self-service customer journey that reflects the complex business rules associated with custom server configuration. Learn more about the work.
Achievements
Founded, grew and sold Praxis, a successful commerce innovation consultancy.
Designed and developed two independent software products.
Effected change for good by facilitating large-scale environmental, social and governance programs.
Conceived of and executed transformative software programs for retail clients like Kendra Scott and Sid Mashburn.
Architected highly complex business enablement solutions for B2B clients like Balfour and Quantum Digital.
Collaborated on massive digital ventures for name-brand organizations like Humana, Acer, Microsoft, Southwest Airlines and FOX.
Contributed core code to Magento 2.4.
Education
MBA
(2002-2004)
ESSEC (Paris)
MA in English
(1999-2000)
King's College (London)
BS in Foreign Service
(1993-1997)
Georgetown University (Washington)
Certifications
MIT u.lab: Leading From the Emerging Future
Adobe Certified Expert, Magento M2 Solution Specialist, Magento M1 Developer Plus
Shopify App Development, Shopify Theme Development
BigCommerce Certified Partner
Experience
Independent
Advisory and application development in the commerce space. Excited about engaging with a new team to create value.
Gorilla
Group Strategy Director (6/2022-2/2023)
Grew Gorilla's strategy practice 5X. Advocate for innovation as a force multiplier. Define and measure client impact. Orchestrate efforts across WPP.
Strategy Practice Lead (1/2022-5/2022)
Own the marketing, sales, delivery and process behind Gorilla's strategy practice, whose goal is to drive ambitious digital commerce transformation.
Enterprise Architect (2019-2021)
Cross-platform opportunity assessment and project advisory in the greater WPP family of agencies. Internal focus on product development, headless architecture and delivery innovation.
Independent
Advisory and application development. Major accomplishments include design and deployment of four commerce apps.
Praxis
Chief Strategist (2016-2017)
Focus on integrating Praxis with WSC. Responsibilities spanned thought leadership, market outreach and client engagement. Primary goal was to ensure that our positions, messaging and operations delivered value in the form of digital transformation.
Chief Marketing Officer (2015-2016)
Sold the company, opened a new office. Shifted focus to top-line growth through marketing and sales. Honed the company's competitive positioning, executed a series of marketing campaigns, operated localized meetups and represented the company at industry conferences.
Partner (2006-2015)
Co-founded the company, a commerce innovation consultancy providing strategy, design, development, marketing and support services to merchants worldwide. Engaged with clients, nurtured a staff of 20 and developed technical expertise across a range of platforms.
Independent
Freelancer for organizations like The Economist and Billboard. Internalized a full-stack mastery of web design and development skills and a penchant for small business administration.
Focus areas
Strategy
Intrinsic, environmental and organizational opportunity analysis, prioritization.
Enterprise Architecture
Design, planning and implementation of complex business systems.
Vendor Selection
Requirement articulation, build/buy assessment, feasibility scoring.
Agile Coaching
Internal process alignment to improve velocity, quality and transparency.
Systems Integration
Integration matrix design, technical specification, information security.
Application Development
Full-stack development of public/private apps across various platforms.
Testimonial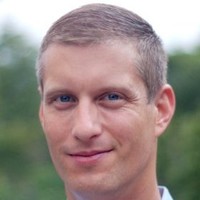 Jason Crickmer
Delivery Director, Slalom
Martin has a unique and incredibly valuable combination of intelligence, curiosity, drive, and determination, and it shows in each of engagement I have had with him. First as a vendor and partner, Martin brought his technical talents and creativity to help Pluck/Demand Media solve a range of customer delivery needs. Then I joined Martin in his consultancy, where his depth of knowledge of our industry, ecommerce (and specifically Magento), and his professionalism were proven over and over again in client engagements. I recommend Martin without hesitation - he will be an invaluable asset to any team that he serves.